7 Sorrows Retreat
Enjoy a new and unique experience learning the rich history of the Rosary dedicated to the 7 Sorrows of Mary while viewing original artwork of the Sorrows.
I will share how I answered God's call to the Vocation as a Liturgical Artist and how Our Blessed Mother showed me the need to bring the 7 Sorrows Rosary to people's prayer life.Then you will hear the story of how this prayer originatedLearn the promises offered by Our Lady for those that pray this prayerHow to pray itWe will meditate on each of the SorrowsYou will also receive a devotional book with the prayer and images of the artwork, in color
Following the prayer will be an art exhibition of an 8 piece collection of the 7 Sorrows. Created and presented by Liturgical Artist, Adri Estrada. This collection has been on exhibit at the St. Vincent Catholic Art Gallery in Pennsylvania, LA Religious Education Congress and in Chicago with the Catholic Marketing Network.  
GROUP SUGGESTIONS
Liturgical Ministries
RCIA for adults
Confirmation Students
Women's luncheon
Men's luncheon
Couples Retreat
Lenten Season
Our Lady of Sorrows Feast Day, September 15
An evening of prayer and art for your parishioners (Prayer, Hors d'oeuvres, Wine & Music)
Contact me for more details, prices and availability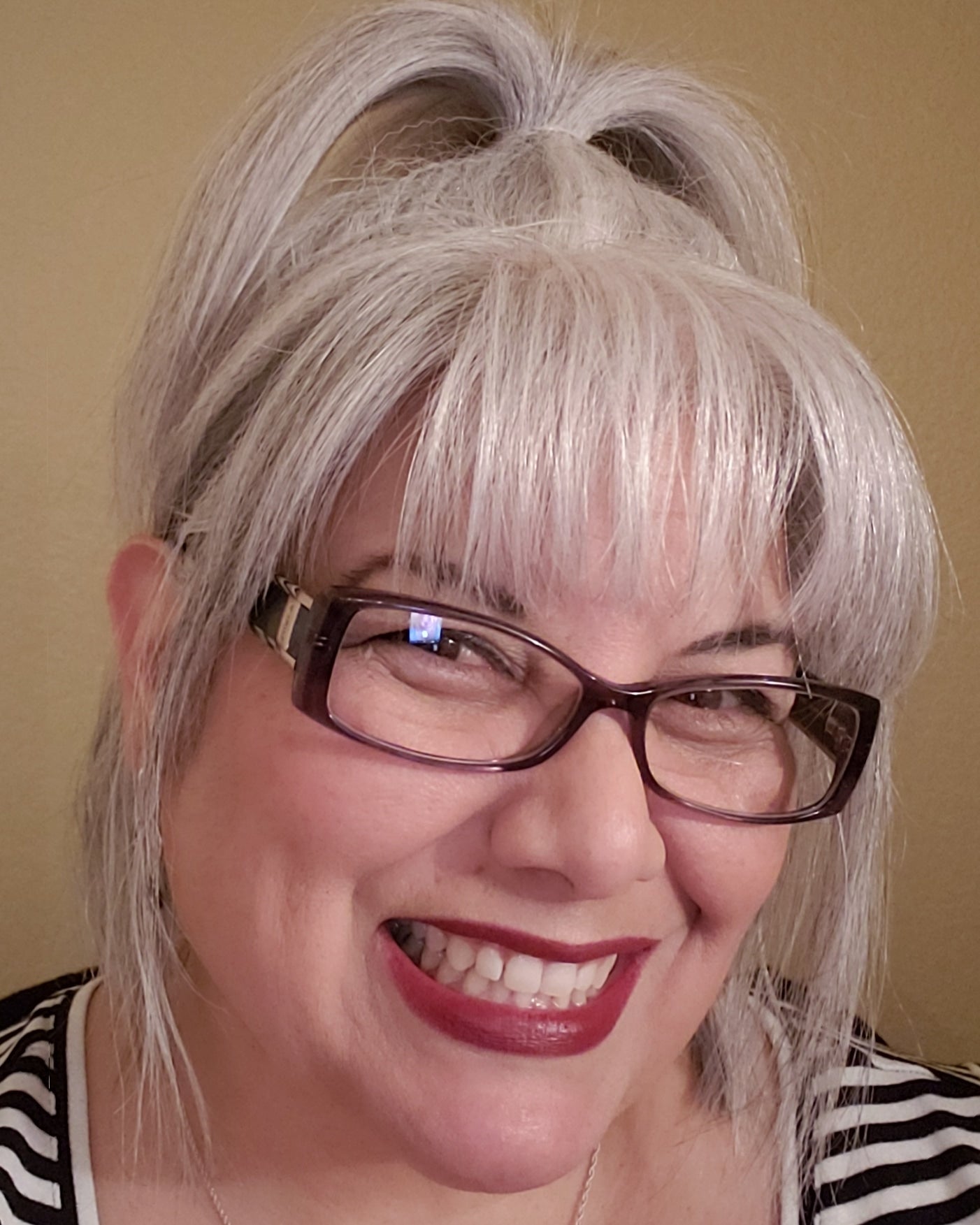 Adri Estrada - Liturgical Artist
Repujado (Re-poo-ha-tho) don't forget to roll the "r".
Is an ancient art form of embossing or pressing shapes to create a design on tin, copper and brass. It arrived in Mexico during the Spanish colonization. It was used out of the necessity to protect the icons of the churches from the chandelier smoke, the environment and the time itself. I choose to work on aluminum because it allows me to control the shine and not worry about rust or oxidizing. And no two pieces are exactly alike.
With each line and curve I draw I am praying. As I sculpt their form it brings them to life and I can meditate on their story. I am also praying for the people that will set eyes on this artwork. I choose to evangelize through my artwork, like many artists before me and provide an opportunity for people to see beauty, learn about God's love, and learn about faith, hope and a deeper prayer.
Long after I have passed, I hope my artwork will still be in churches and people's homes. A piece of art handed down to each generation, helping to keep people connected to God. I want this same legacy for you, too. When you gift a piece of art, framed picture, book or holy card you too are evangelizing and reminding people of God's powerful presence and unconditional love. Pacem.